Hotels near Gaslini Hospital in Genoa
Villa Bonera, the hotel close to Gaslini hospital
Villa Bonera is a comfortable base for those who need to stay close to
Gaslini hospital
. Situated in Genoa Nervi, the hotel is a few kms from the healthcare facility and it's reachable in a few minutes whether by public or private transport.
How to reach Gaslini hospital
By car
Starting from Villa Bonera by car, you can reach the Gaslini in something more than ten minutes.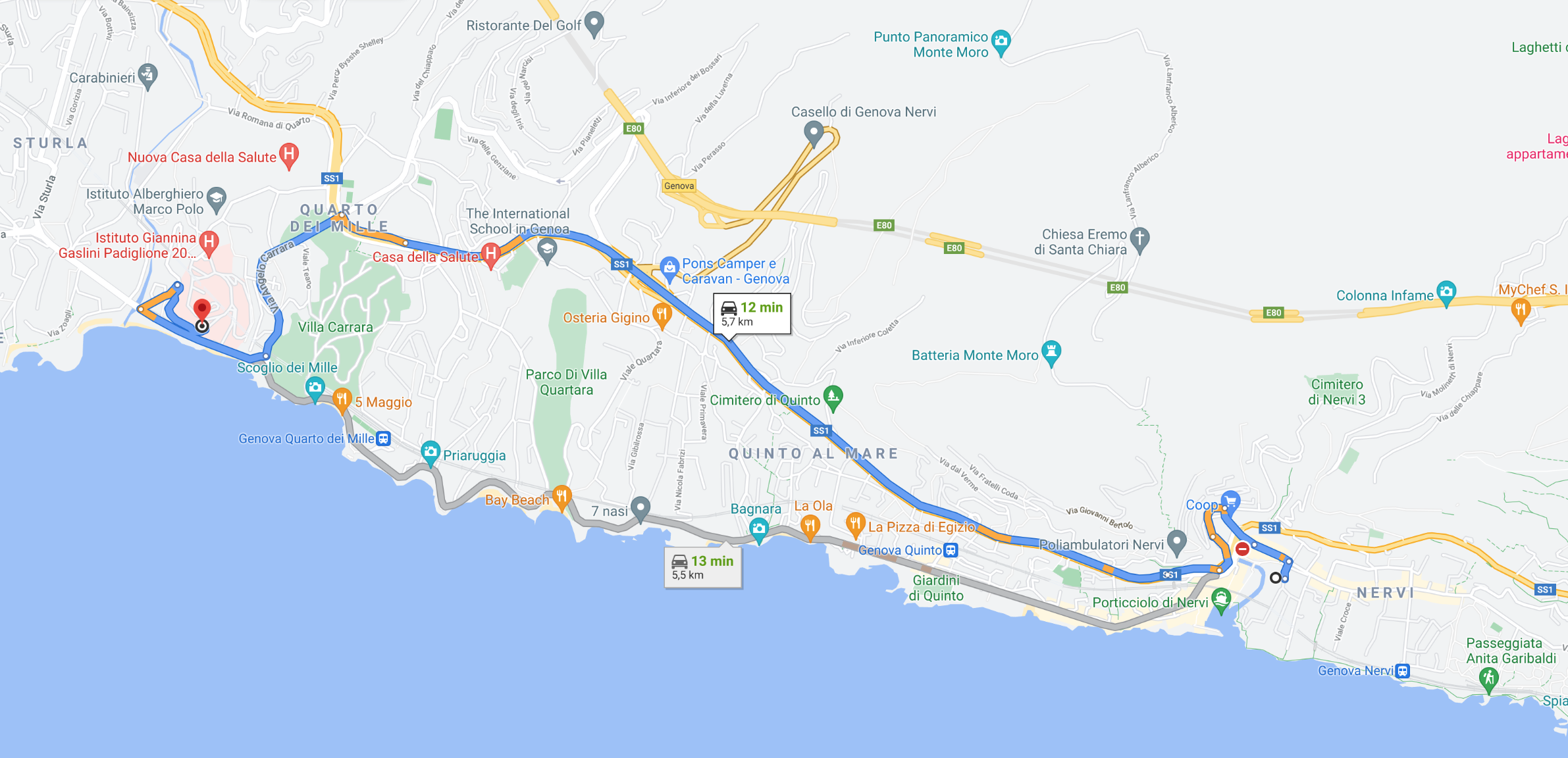 By bus
The bus stop is just a few minutes walk from the Villa Bonera hotel. To reach the Gaslini hospital using urban public transport, simply go to the bus stop 300 meters from the hotel and take line 515 till the end of the line, then line 15 which takes you in front of the hospital. For timetables, routes and other information, visit the
Mobility and Transport Company of Genoa
.
By train
Genoa Nervi station is about 10 minutes by walk from us, you can get off at Genova Quarto station and from there take bus 15 to Gaslini, or walk for another 10 minutes to the hospital.