Hotels in Genoa Nervi near the station
The hotel Villa Bonera is located in Via Sarfatti, just ten minutes from the Genova Nervi railway station.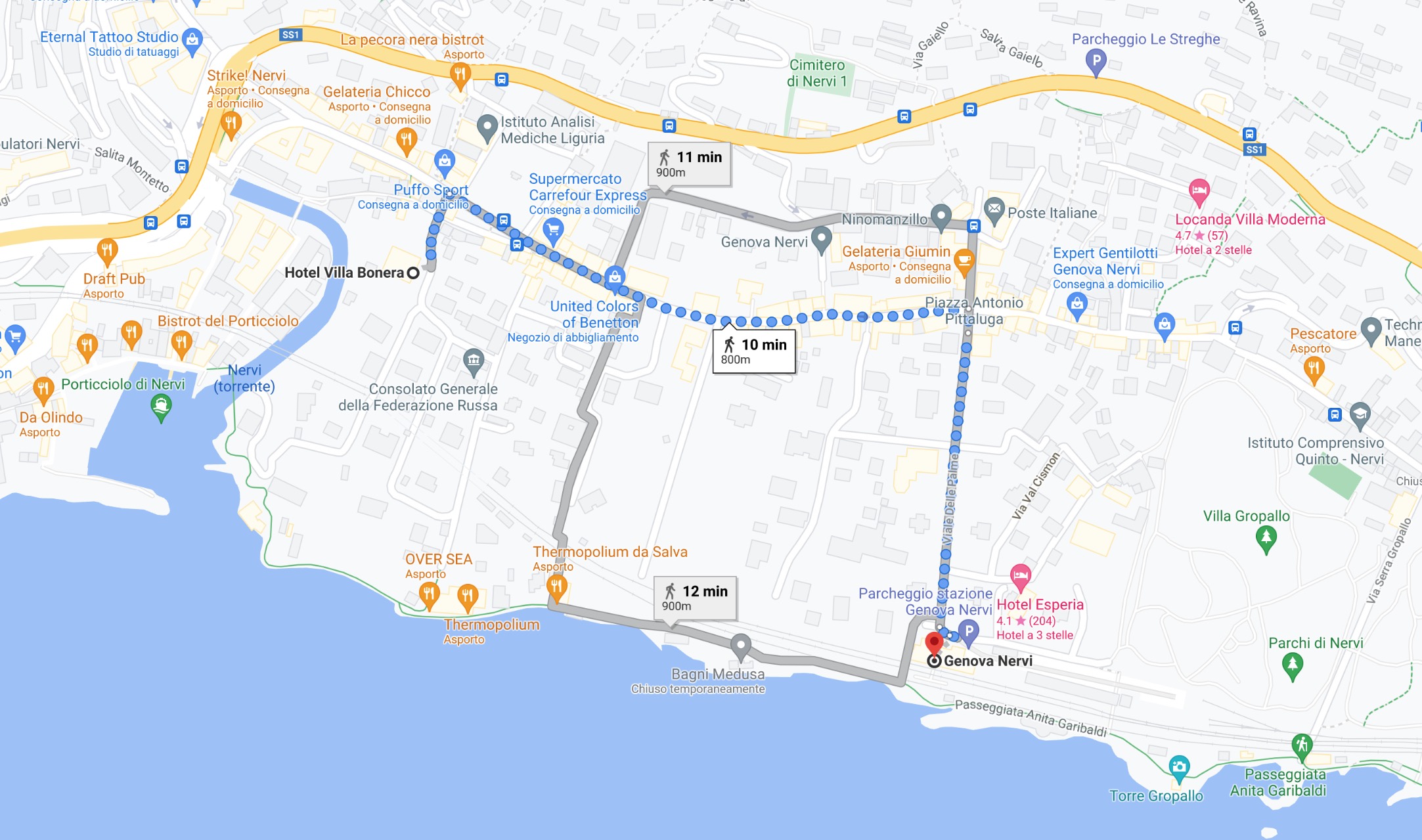 From the Genova Nervi station you can reach the city center in a few minutes or move towards the Riviera di Levante and the Cinque Terre in a panoramic journey along the sea. At the Hotel Villa Bonera you can enjoy a relaxed and familiar atmosphere: the Hotel is located inside an ancient villa surrounded by greenery and located
near the sea
, a few steps from the Anita Garibaldi panoramic promenade and the Parks of Nerves. Villa Bonera is also close to the Genova Nervi station, which makes the hotel a convenient starting point for
visiting Genoa
and the Riviera.